BOOK-

UP

v. 2.0

Sport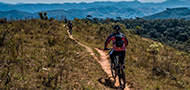 Cycling holiday at Fossederi
The area of Santa Luce and the Pisan hills generally represents, without doubt, a paradise for all bicycle lovers.
Indeed, the territory around Fossederi presents as an ideal never ending natural route, which in a few kilometres passes from soft climbs and descents of the countryside to steep climbs and abrupt descents which are present in the internal area near the Macchia Medterranea (scrubland) just a few minutes away.

With a departure from the farm holiday by bicycle it is possible to reach the internal of the wood in a short pace of time. Apart from adventuring along these natural routes - all to be discovered - you can also stop and admire the spectacle offered by the many torrents which wind through the wood forming real and natural waterfalls and small ponds of water, where it is also possible to bathe surrounded by nature. Fossederi farm holiday offers mountain bike lovers the possibility of hiring bikes weekly (15,00 euro) or daily (5,00 euro) to go on bike trips.
Mountain bikes and ordinary bicycles are available to clients and there are also children's bikes so that even the smallest can enjoy a trip in the middle of nature.
Agriturismo Fossederi
Via del Lago, 2
56040 - Santa Luce (PI) , Italy

GPS COORDINATES
Latitude: 43.47471883705479
Longitude: 10.535781383514404

CONTACTS:
Mob.: +39.338.1943093
Fax: +39.050.685629
E-mail:

info@agriturismofossederi.com



COMPANY:
Agriturismo Fossederi
di Consigli Paola
Via Aione, 34
56040 - Santa Luce (PI), Italy
VAT 01297200501
REA 123941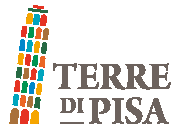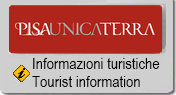 ---
Web by


Italia Promozione Project


Booking engine by BOOK-

UP

v. 2.0