Your holidays are closer than you think!
Book before March 31st your holiday of relaxation in Tuscany and enjoy a tasty wine tasting for free!
 The offer is valid for a minimum stay of 5 nights in April, May, June, July or September and on bookings before March 31st.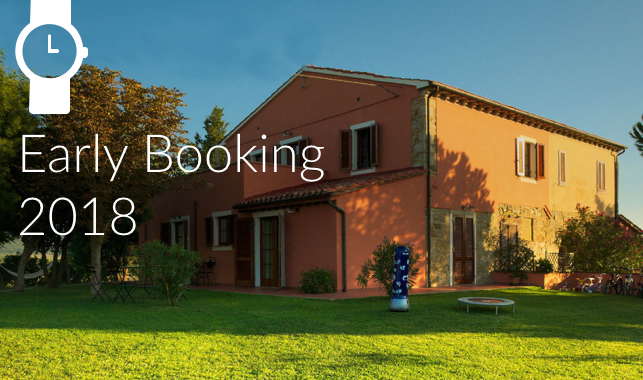 The offer 
 Stay in one of our apartments.
Mimosa (3+1 guests), Oleandro (4+1 guests) or Acacia (5+1 guests) with kitchen, hover, dishwasher, fridge, freezer.


Welcome gift with products of our country
Free access to the large garden with sunbeds 
One or more days at the sea (20' from the farmhouse with 2 sunbeds + umbrella + parking for 12 Euro per family)
 + 
One wine tasting for 2 people at the Sator Winery (10 minutes from the farmhouse) 



The price
Mimosa (2 rooms, 3+1 guests) from Euro 75,00 Euro per day

Oleandro (2 rooms, 4+1 guests) from Euro 85,00 Euro per day


Acacia (3 rooms, 5+1 guests) from Euro 95,00 Euro per day

Fill in the form below and start plan your holiday!